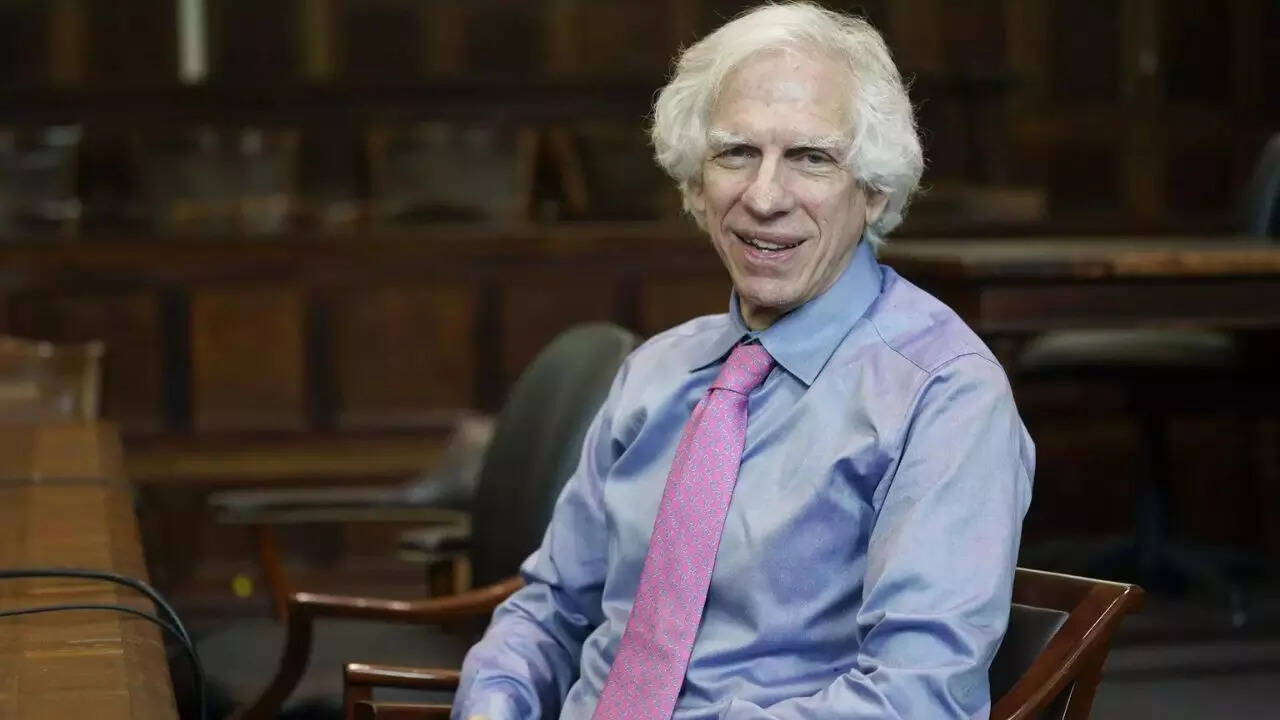 A defiant
Donald Trump
on Monday launched a scathing attack on New York's attorney general and the presiding judge on the opening day of his trial.
Attorney General Letitia James is seeking fines of at least $250 million, a permanent ban on Trump and his sons, Donald Jr and Eric, from operating businesses in New York, and a five-year commercial real estate ban against Trump and the Trump Organization.
Trump dismissed the trial as a "scam" and a "sham," attributing it to a political vendetta by James. During a lunch break, he described the Democrat as "corrupt" and accused her of driving people out of New York.
Trump's criticism also extended to Judge Arthur Engoron, whom he labeled a partisan Democrat. He alleged that Engoron was using the case to interfere with the 2024 presidential election, where Trump currently holds a significant lead for the Republican nomination. Trump asserted that Engoron should be disbarred and removed from office.
Meanwhile, judge Engoron also faced severe criticism on social media after cameras captured him smiling for the audience as the trial commenced.
Conservatives on social media expressed immediate outrage when Judge Arthur Engoron was briefly shown in the courtroom, smiling and removing his glasses, seemingly posing for cameras filming inside.
According to a Fox New report, Article III Project founder and president Mike Davis called the judge a "partisan Democrat clown," while Greg Price from the State Freedom Caucus Network condemned the situation, expressing concern about the country turning into a "third world banana republic." Trump adviser Stephen Miller described the scene as democracy disappearing before their eyes, and Rep. Andrew Clyde labeled it a "kangaroo court."
Author Julie Kelly highlighted a crisis in the judicial system, and Tom Fitton, the president of Judicial Watch, referred to it as a "show trial."
The New York State Office of Court Administration declined to comment when approached by Fox News Digital.
Who is Arthur Engoron?
Arthur Engoron, a seasoned New York City judge with a diverse background, has had a multifaceted career that includes driving a taxi cab, being a musician, and actively participating in Vietnam War protests. Throughout his two-decade-long tenure on the bench, he has resolved numerous disputes, ranging from zoning and free speech matters to custody battles involving pets like "Stevie."
Now, as he nears the end of his distinguished judicial career at the age of 74, Engoron finds himself presiding over one of his most significant cases: determining the fate of former President Donald Trump's real estate empire.
Born a few years after Trump, Engoron spent his early years in Queens, not far from the former president's childhood home. Later, his family moved to East Williston on Long Island, where he was actively involved in school activities, including track and journalism, at The Wheatley School in Old Westbury, New York. Engoron's strong ties to his alma mater are evident through his role as the founder and director of the school's alumni association, earning him the affectionate nickname "Mayor of Wheatley" among his peers. He frequently shares updates about his fellow graduates and, notably, his involvement in the Trump case.
Engoron's judicial decisions often incorporate personal details, offering readers glimpses into his life. He openly admitted to participating in large Vietnam War protests and identified himself as a staunch advocate of free speech, maintaining a long-standing membership with the American Civil Liberties Union since 1994.
Obtaining his law degree from New York University in 1979, Engoron's professional journey led him to work as a litigator and serve as a law clerk for 11 years in the same court where he now holds office. Besides his legal pursuits, he taught piano and drums, and was part of a moderately successful bar band. Engoron's personal life reflects his diverse experiences, including three marriages and four children, as outlined in his Wheatley alumni page biography.
Engoron's judicial career commenced in 2003 as a judge on the New York City Civil Court, handling small claims and other minor lawsuits. Over the years, he ascended the ranks, becoming an acting justice of the state's trial court in 2013. Engoron ran unopposed and secured a permanent position in 2015, a role he will hold until 2029, after which New York mandates retirement for judges in his position upon reaching the age of 76.
(With inputs from agencies)